Our post Chinese New Year article is none other than Cliff Chan , one of the two business owner of the most popular family Chinese restaurant "Nam Kee" in Amsterdam.
The two brothers Polo and Cliff Chan are the second generation of the Chan family.
Let's hear the success story of the business entrepreneur Cliff ….. at least we know he cooks at home 🙂
Q: Tell us more about yourself as an Entrepreneur being one of the owner of Nam Kee?
I am co-owner of a family business consisting of three Nam Kee restaurants. As an entrepreneur I generally like to move forward as swiftly as possible with decisions rather than being in endless meetings. And luckily for me, running a family business like ours allows for such swift decision making since communication is direct and trust comes rather naturally with family. All in all this type of family business just aligns very well with the way I like to do business. 
Q: There are 3 branches of Nam Kee in Amsterdam, are there any other businesses that you have open or going to open beside Nam Kee?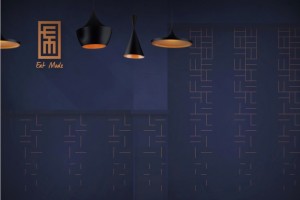 Besides the three Nam Kee restaurants, we have another restaurant called Eat Mode, located on Zeedijk in Amsterdam. Here we serve the best the Asian cuisine has to offer, from Japanese curries and sushi to tom yum soups and laksa. We are currently in the process of giving the interior of this restaurant a makeover which I'm very excited about. So make sure to keep an eye on Eat Mode!
Q: What was your memorable experience as a child when your father was busy working in the restaurant?
As a little child I loved to soak up the scent of the kitchen and the restaurant in my parents' clothes when they came home from work. Obviously they couldn't wait to take a shower and change clothes after a hard day's work, but to me the scent was wonderful somehow. 
Another vivid memory that I have relates to the place and time I grew up in. Back in the '80s, junkies and drug dealers dominated the streets in the Nieuwmarkt area and Zeedijk in particular. We would still go outside and play while our parents were working, but they would have to remind us not to touch the heroin needles lying around in abundance on the street. Hard to imagine anymore right?
Q: Since 1981 when Nam Kee opened its doors in Amsterdam, do you notice any differences with the type of clients that came?  Are people getting more choosier with food or more demanding?
I think nowadays people are simply more well-travelled and better informed than ever before. And I guess the more you see and experience, the more demanding and choosy you may get. I believe that this development has been beneficial to our business over the years since it has actually helped people recognize that we have always offered the real deal, being authentic Cantonese food.
Q: Which dishes are a must try for anyone visiting Nam Kee?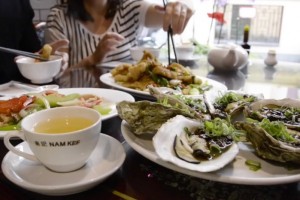 The oysters of Nam Kee (steamed oysters with black bean sauce) have of course garnered a lot of attention with a Dutch novel and a nationally broadcasted movie named after them. So unsurprisingly, this is still one of the Nam Kee favorites. Another dish we're known for is our Peking duck. It is also a very important dish to us. The preparation of Peking duck is one of the most complicated and most time consuming processes in Chinese cuisine. So if in a Chinese restaurant the homemade Peking duck is up to standards, that's a testament to the quality of the entire kitchen. 
Q: Having a Singaporean spouse, do your family visit Singapore often? Do you miss anything from Singapore?
We have travelled to Singapore maybe seven times or so in the past ten years. The last time was a little over a year ago now. I always miss the food! Hainan chicken rice, roti prata, kway teow, satays… and my favorite: chili crab! Besides the food it's just a very nice and friendly place to be. I love the wonderful mix of eastern and western in Singapore, which is after all kind of the story of my life. 
Q: From your experience what do you say are the similarities or differences between the various Chinese cuisine from Singapore and the Cantonese cuisine from Nam Kee? Is there any?
It's very different. As far as I know, the Chinese influences in Singaporean cuisine are mainly from Hokkien and Teochew. I do see some Cantonese influences as well, but they're very subordinate to the other Chinese influences. I think in general Cantonese food is a bit less oily, somewhat lighter and crisper than the Chinese cuisine found in Singapore which tends to have a more robust and spicier flavor to it.
Q: What is your memorable experience being an Entrepreneur?
Over the years we have won a number of prizes and honours, and being named the best Chinese restaurant in the Netherlands in 2013 by HorecaVizier (Dutch hospitality industry magazine) certainly tops the list of memorable experiences. Also, being named an "Amsterdam city icon" by The New York Times no less is something I'm very proud of.
Q: Where do you see yourself or what do you see yourself doing in 10 years time?
I must say I do not have a long term road map laid out. Business wise we have always tried to grab the opportunities we ran into along the way and I like to believe it's worked out pretty good so far. In general I just hope to be fortunate enough that in ten years from now I will still able to do business like I do today and to enjoy my family and friends like I do today.
Q: When Cliff Chan is not working, what does he do?
Spending time with family and friends, working out, running, listening to music and traveling. I love to travel and I try to do it as much as I can.
Q: What is your favourite meal/dish ?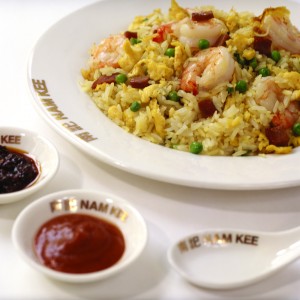 I don't think I really have one favorite, but if I had to choose I'd say a basic Chinese fried rice. Simple and effective. The perfect fried rice is crisp and never mushy. The rice grains do not stick to each other, providing a very rich texture. Add the right amount of egg and char siu, and food doesn't get much better in all its simplicity.
Q: Do you cook at home? 🙂
Most of the time I either eat at work, dine out or eat at my parents' place when picking up our children there after work. Whenever I do cook at home I just open the fridge and improvise with whatever is in there. My wife tells me I'm the better cook between the two of us, but I think she says that just to get me cooking.
Q: What is your advice for people wanting to open a Restaurant?
I think it's important to be aware of what kind of added value you can create. For us it's always been authenticity, simplicity and consistency. Also, surround yourself with good people, because you're not going to do this on your own, not all of it anyway. For the rest: go for it! Nothing is easy, but this is certainly not rocket science.
Q: Anything else to add?
Thank you for this interview! Find out more about us online at www.namkee.nl and follow us on facebook.com/namkeerestaurants and @namkee on twitter!