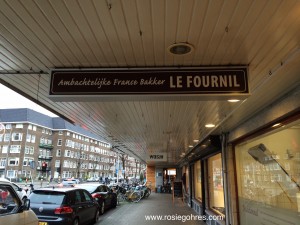 One of the gem in Amsterdam is a small French bakery run by a Frenchman Sebastien Roturier and his Dutch wife Susan. Offering authentic French pastries and breads his shop is usually crowded during peak hours. He has also open another branch in Hilversum.
Their shop has been my favourite for years. From baguettes, croissants, creme brûlée tarts, madeleines, jams, michettes (little breads with anchovies or pesto), special breads with different fillings such as figs, olives, cheese, paprika. Excellent place and I have always recommend friends to come here.
Everything is home made, no pre mixes or factory product, no preservatives, no bread enhancer, no artificial colouring.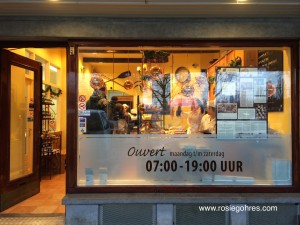 They are open from Mondays-Saturdays 07:00-19:00 hours. Parking can be quite a hassle. If you are come by car and cannot find a parking space in front of the shop make a search around the neighbourhood. Paid parking.
Le Fournil de Sébastien Amsterdam
Olympiaplein 119
1077 CW Amsterdam
Tel.: 020-6724211
Le Fournil de Sébastien Hilversum
Gijsbr. van Amstelstraat 131
1214 AW Hilversum
Tel.: 035-6210602