From the name De 3 Vrienden to Van Hoeck , the owners of this restaurant decide to change to Van Hoeck with a fresh new look and menu card. I have visited De 3 Vrienden and also this new Van Hoeck. From both perspective, the menu card is different but the food is just simple more like a cafe style. Food is lacking creativity and not exciting. Price quality is not justifiable with a less executed dish. Overall there is no passion in the kitchen.
The menu: Kabeljauwfilet | romige citroensaus €18,00
Saté ossenhaas | pittige boontjes, kroepoek en pindasaus €18,95
Eendenborst | saus van kersen en Belgisch bier €18,95
Black Angus Beef | gegrild, rode wijn-rozemarijnsaus €21,00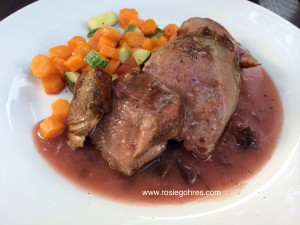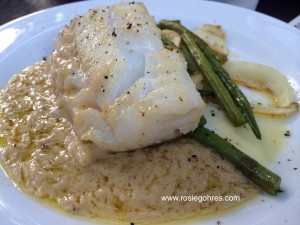 Apart from that, the restaurant is situated in a very good location in De Pijp area close to Heineken and Marie Heinenkenplein. In a neighbourly residential area with lots of restaurants. I would have expect something more exciting in their menu.
Pros: Friendly service, good ambience restaurant.
Cons: Food (see above remarks).
Food (5/10) Service (7/10) Ambience (8/10) Price/Quality (5/10)
Frans Halsstraat 28
1072 BS Amsterdam
Tel: 020 – 675 86 68
E-mail: contact@vanhoeck.nl
Opening times:
Sun-Thur: 12.00 – 22.00 hours
Fri-Sat: 12.00 – 22.30 hours