Cedars Libanese Restaurant has a beautiful location on the water. This restaurant serves Lebanese food. Their traditional food includes anything from meat on skewers, cold and hot mazza, vegetarian dishes, soups, salads, fresh breads, grill main courses, fish and desserts.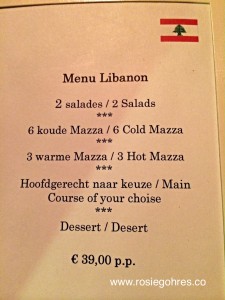 One recommendation is the Menu Libanon . Menu Libanon which consists of:  2 salads, 6 cold mazza, 3 hot mazza, 1 main course and a dessert for €39,00 per person. Or you can also do ala-carte from the menu card.
The food is excellent. The portion is big. They have a very nice terrace on the water especially good to dine outdoor in the summer (read: sunny weather).
Pros: Beautiful location on the water. Free parking.
Cons: Sometimes service is slow.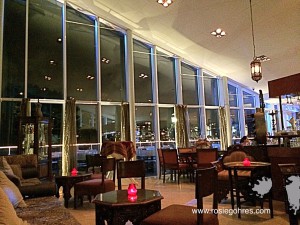 Food (8/10) Service (7/10) Ambience (8/10) Price/Quality (7/10)
Address:
Heemstedestraat 80, 1058 NP Amsterdam
Telefoon: +31 (0)20 4083702
E-mail: info@cedars.nl
Opening hours:
Monday-Thurs and Sunday 17:30 – 22:30
Friday-Sat 17:30 – 23:00